Grizzlies Star Ja Morant Shares What He Learned After NBA Suspends Him For 8 Games + Ex-Bama B'Ball Star Darius Miles Formally Indicted On Capital Murder Charges
​
Mar 16 | by _YBF
​ ​ ​ ​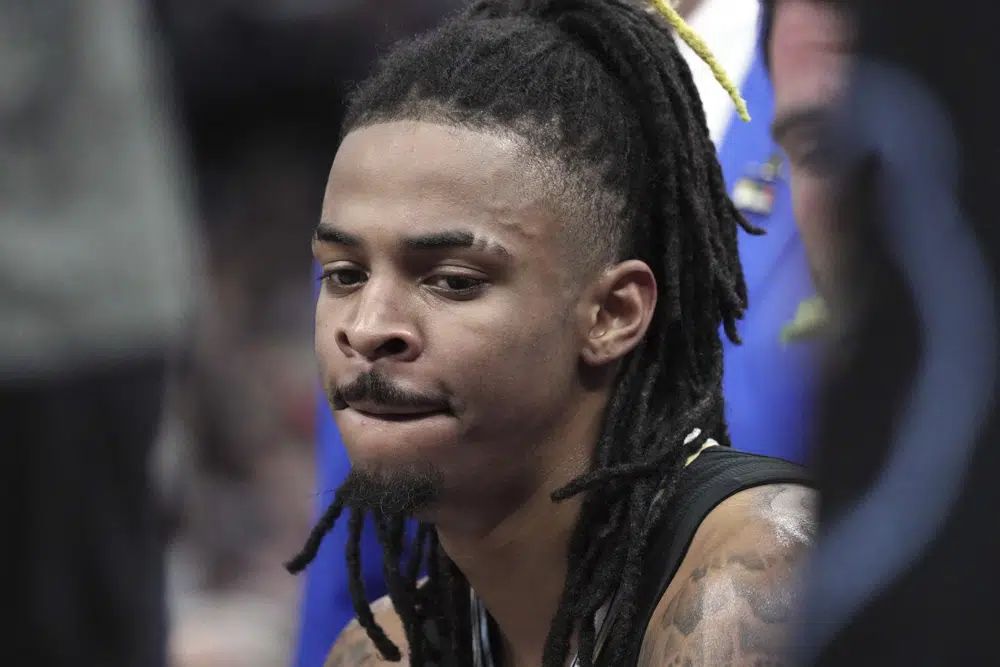 The NBA announced Ja Morant, a guard for the Memphis Grizzlies, has been suspended by the NBA for eight games without pay due to his "conduct detrimental to the league." He sat down with Jalen Rose for a candid interview to share what he has learned since the incident. Highlights from his interview, plus new details about ex-University of Alabama basketball player Darius Miles being formally indicted on capital murder charges inside…
The NBA declared on Wednesday that Ja Morant, the Memphis Grizzlies' star player, has been suspended for eight games without pay due to his behavior that has been harmful to the league. The suspension comes after he spent two days at a counseling program in Florida.
The suspension encompasses the six games he has already missed, including Wednesday's match against Miami. The Grizzlies' star will be eligible to play on Monday against Dallas and return to the Grizzlies' team environment on the same day. However, he will not be playing on that night as he requires additional time to physically prepare himself for his comeback.
Ja will lose $668,659 in salary due to the suspension. Earlier this month, Ja was in a suburban Denver nightclub and flashed a firearm while on Instagram Live.
"Ja's conduct was irresponsible, reckless and potentially very dangerous," said Silver in a statement. "It also has serious consequences given his enormous following and influence, particularly among young fans who look up to him. He has expressed sincere contrition and remorse for his behavior. Ja has also made it clear to me that he has learned from this incident and that he understands his obligations and responsibility to the Memphis Grizzlies and the broader NBA community extend well beyond his play on the court."
According to the league's investigation, it was determined that the gun in question was not owned by Ja, nor did he bring it into the nightclub or display it for a prolonged period. Additionally, the investigation did not find any evidence that Ja had the gun with him while traveling with the team or inside any NBA facility. Furthermore, the authorities in Colorado did not have adequate grounds to press charges against Ja for any crime.
In an interview with ESPN's Jalen Rose, Ja stated that the gun that was visible in a recent Instagram Live video was not his. This was his first interview since the Memphis team declared that he would be taking some time off, and during the sit-down, the 23-year-old discussed the incident that happened in Colorado and how he is coping with the aftermath.
"It's not who I am," Ja said. "I don't condone any type of violence but I take full responsibility for my actions. I made a bad mistake, and I can see that image I painted over myself with my recent mistakes, but in the future, I'll make sure everybody knows who Ja really is, and what I'm about and change this narrative."
Watch the clip below:
According to Ja, he has been focusing on personal growth and learning from his mistakes this week, which has positively impacted his mental state. He acknowledged that many individuals, including children and adults, look up to him and that he has not been the best role model in the past. Thus, he aims to be more responsible, make smarter decisions, and be better in that aspect.
Ja had a meeting with NBA Commissioner Adam Silver on Wednesday, and he appreciated the open discussion they had. Silver released a statement criticizing Ja's conduct, deeming it reckless, irresponsible, and potentially dangerous, especially given his significant influence among young fans. Nonetheless, Silver acknowledged Ja's genuine remorse and contrition, noting that he had learned from the incident and understood his obligations and responsibilities to the Memphis Grizzlies and the broader NBA community extended beyond his performance on the court.
Watch the full interview below:
What do you think about Ja Morant's commitment to personal growth and accountability for his past mistakes?
In other news…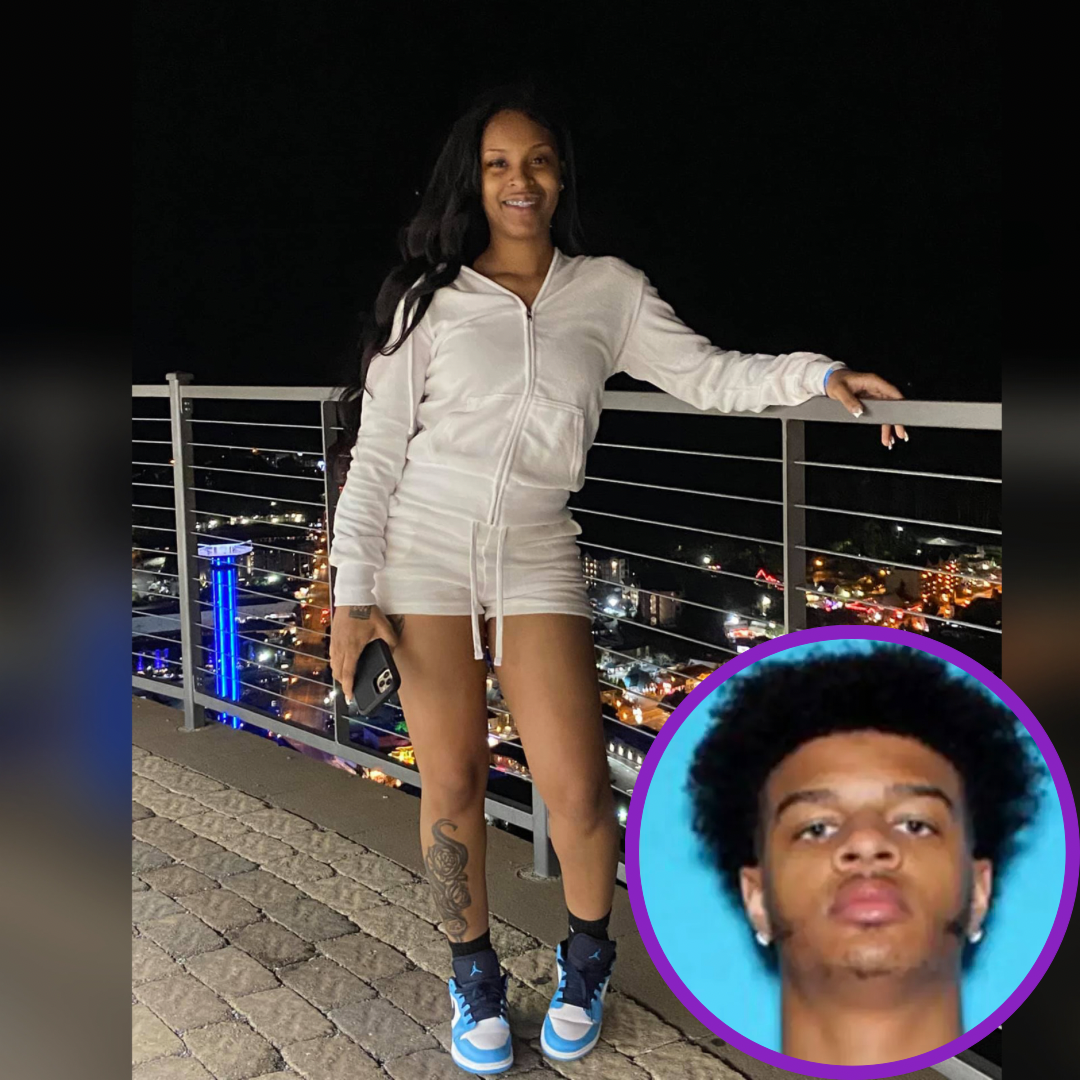 Chief Assistant District Attorney Paula Whitley informed ESPN that Darius Miles, a former basketball player for Alabama, and his associate Michael Lynn Davis have been formally indicted on charges of capital murder by a grand jury in Tuscaloosa County on Friday.
The charges stem from the shooting death of 23-year-old mom Jamea Jonae Harris, for which Michael was initially arrested on Jan. 15th and charged with capital murder under Alabama law, as the shooting occurred while Harris was in a vehicle. Darius, who was removed from the men's basketball team on the same day, acknowledged providing his friend with the gun used in the incident. As per Darius' deposition and charge sheet, he is now charged with capital murder for "aiding and abetting" Michael in the shooting.
After a preliminary hearing on February 21st, where no bond was granted to either, the Darius and Michael cases were referred to the grand jury.
There was an incident at a bar in Tuscaloosa, Alabama, involving Darius Miles, Michael Lynn Davis, Jamea Jonae Harris, her cousin Asia Humphrey and Jamea's boyfriend, Cedric Johnson.
Michael started dancing next to Jamea's Jeep, which led to a brief altercation between Michael and Cedric. Darius came back to remove Michael and claimed to have seen a gun being passed from the front seat to the back seat, while Cedric said they were passing food back.
It's reported that Darius texted Alabama freshman basketball star Brandon Miller to bring him his gun. It's unclear whether Brandon, who arrived at 1:43 a.m., saw the text. Jamea's Jeep (driven by Cedric) then pulled behind fellow freshman starter Jaden Bradley and Brandon's cars with its lights off. Michael and Darius searched for Darius' gun in the back seat of Brandon's car and confirmed it was loaded. Michael fired first into Jamea's Jeep, and Cedric returned fire.
Due to threats directed towards him, Alabama basketball star Brandon Miller (above) was accompanied by an armed security guard on Wednesday as he headed to the NCAA tournament, according to Crimson Tide coach Nate Oats. Watch a video of the college star being escorted by security below:
Alabama head basketball coach Nate Oats says potential lottery pick Brandon Miller needs armed security to keep him safe after Miller received numerous disturbing messages, per @TMZ

— NBACentral (@TheNBACentral) March 16, 2023
Coach Oats explained that the school had arranged for the extra protection for Brandon, citing disturbing messages that had been sent to him. Oats declined to elaborate on the situation, calling it a heartbreaking situation overall. Brandon's name came up in court testimony last month in connection to the capital murder case.
It's absolutely heartbreaking and infuriating to think a woman can't even have a night out on the town with her family and friends without being gunned down. Prayers to her family and friends
EXTRAS:
1. Clippers plane was struck by lightning, dropped in altitude several times during February trip to Denver. STORY
Photo: AP Photo/Karen Pulfer Focht, File/Twitter/Tuscaloosa Police Department/AP Photo/Butch Dill, File
​ ​
​ ​ ​