EXCLUSIVE: Idris Elba On The Emotional Toll Of Playing 'Luther,' Reveals His Toughest Scene Yet
​
Mar 18 | by _YBF
​ ​ ​ ​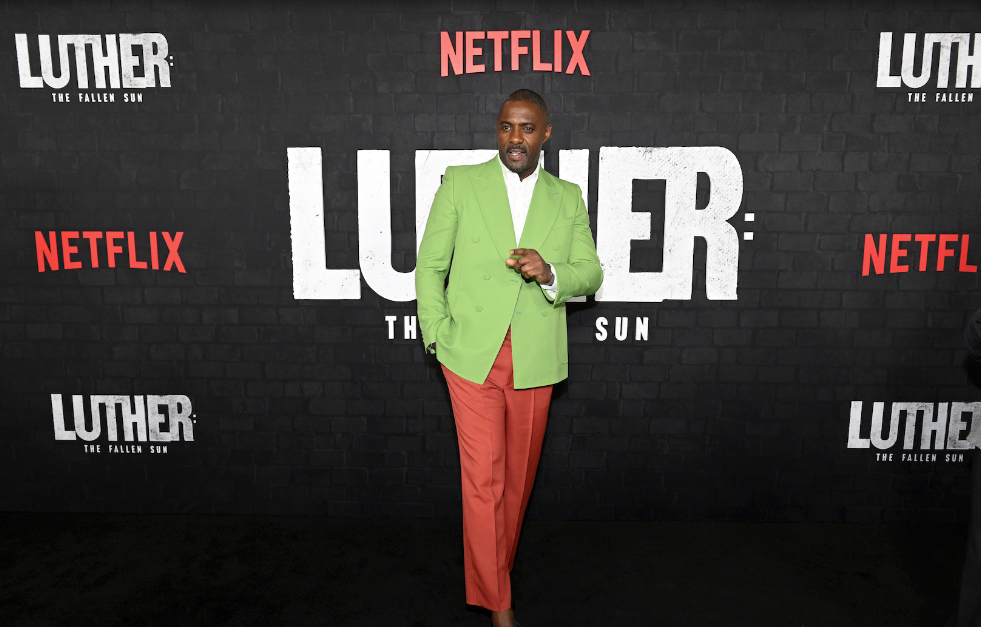 Fans of the hit BBC One series "Luther" have been eagerly anticipating the return of Idris Elba to his iconic role as DCI John Luther. Now, after four long years, the wait is over. Find out what the British hottie dished to TheYBF.com about playing the troubled and tortured character of Luther inside…
When it comes to portraying the intense and complex character of DCI John Luther on the hit British crime drama "Luther," Idris Elba knows the emotional toll it can take.
It's been four long years since the acclaimed BBC One series "Luther" came to a close, but fans can now rejoice as Idris Elba returns to the iconic role of DCI John Luther in Luther: The Fallen Sun. The highly anticipated film has made its way to Netflix following its theatrical run, and viewers can once again immerse themselves in the gritty and suspenseful world of the beloved crime drama.
In an interview with YBF correspondent James Terrell on the red carpet at the Luther NYC premiere, the acclaimed actor opens up about the challenges of playing Luther and reveals the scene that was the toughest to film.
Created by Neil Cross, "Luther" first premiered in 2010 and quickly gained a reputation for its gritty and dark tone, as well as its standout performances from the cast. Idris' portrayal of DCI John Luther has been particularly praised, earning him a Golden Globe award for Best Performance by an Actor in a Miniseries or Motion Picture Made for Television and a SAG Award for Outstanding Performance by a Male Actor in a Television Movie or Miniseries.
However, embodying the troubled and tortured character of Luther is no easy feat. Idris admits that he has to "dig deep" in order to bring the character to life on screen, particularly given the trauma that Luther carries with him throughout the series.
"Luther is a deep thinker and carries a lot of trauma," Idris explains to James. "It's not just about playing a cop, it's about playing a guy who's really trying to find balance in his life."
One scene in particular stands out as the toughest that Idris has had to film during his time on "Luther." In the final sequence of the series, Luther is pushed to his emotional and physical limits, leading to a grueling and intense performance from the British actor.
"The end sequence is probably one of the hardest sequences I've ever done," he reveals. "Just the constraints, just emotional, just how tired my character was at the end of the movie."
Despite the challenges, Idris remains committed to bringing the character of Luther to life, and he credits the show's writers and creators for helping him navigate the complex emotional landscape of the series.
March is Women's History Month and in honor of this special occasion, the British hottie shared what was the toughest lesson he's ever learned from a woman. Find out what he shared below:
Luther: The Fallen Sun is currently streaming on Netflix.
Check out photos from the red carpet at the NYC premiere of Luther: The Fallen Sun below!
Photo: Getty for Netflix
​ ​
​ ​ ​