Tyrese's Child Support Battle Takes A Costly Turn: Judge Orders Him To Pay Nearly $650K To Ex-Wife & Attorney, Ty Plans To Appeal
​
Apr 26 | by _YBF
​ ​ ​ ​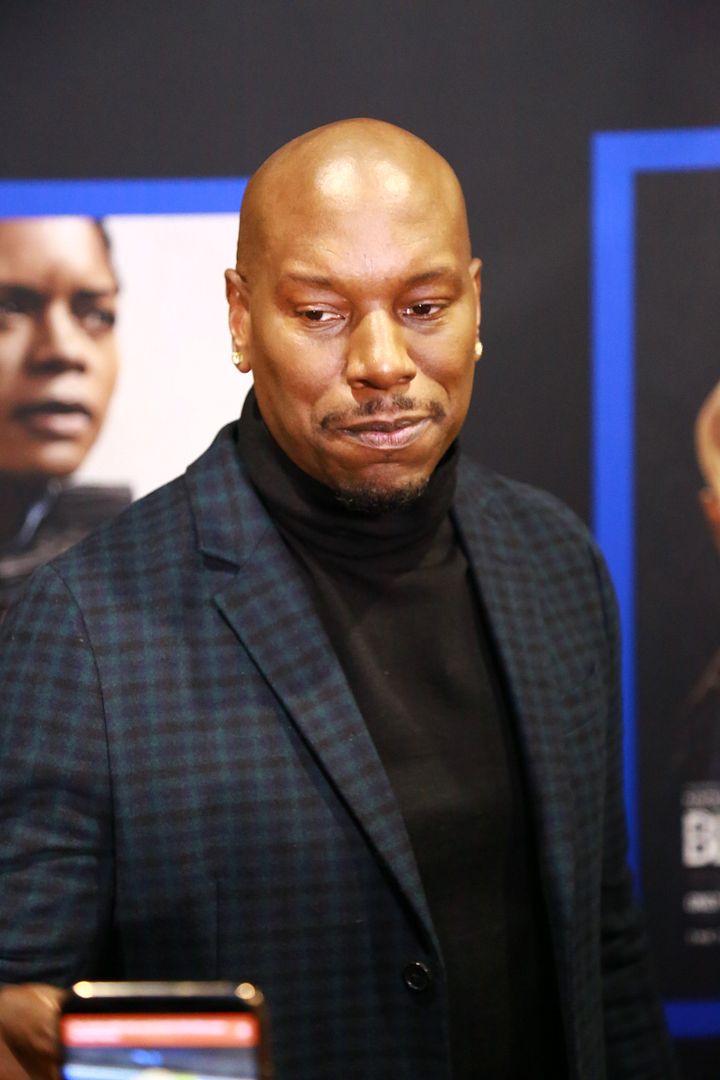 A judge ordered Tyrese to cough up $636,000 to his ex-wife Samantha Lee Gibson for unpaid child support and attorney fees. However, Ty claims the judge is being "racist" and biased against him and says that Samantha makes enough money where he shouldn't have to shell out $10,000/month in child support payments. Get the latest inside...
Tyrese just got hit where it hurts the most: his wallet! The judge he previously accused of being "racist" and biased against him is making him pay up big time.
The Baby Boy star has been ordered to hand over a whopping $650K to his ex-wife, Samantha Lee Gibson, and her attorney in their ongoing child support battle. That's almost $250K to his ex and nearly $400K to her legal team.
In court, the singer/actor argued that the $10K/month child support he was ordered to pay last year was excessive, claiming that his ex makes good money on her own. But looks like the judge wasn't having it. Ouch!
Leading up to the court hearing, Tyrese posted a video on his Instagram account, calling out Judge Kevin Farmer and urging civil rights attorney Ben Crump and Martin Luther King III to attend his hearing to show support. In the video, Tyrese accused the judge of being biased and racist against him. However, Crump and King did not show up to the hearing.
Tyrese got served a hefty dose of reality in court today as the judge slammed him for not paying the child support he owed and held him in contempt of court. The judge also ordered him to pay a whopping $237,944 in back child support for his daughter, Soraya, and a staggering $399K for Samantha's attorney fees.
To add insult to injury, he also has to cough up $17K for the special master, which is sort of like a referee appointed by the judge to handle minor disputes during the case. Looks like Tyrese's bank account is going to be singing the blues for a while.
Watch a clip of Ty taking the stand below:
TMZ reports that Tyrese has until May 15th to pay a portion of the whopping $636,000 total he owes. Apparently, the judge acknowledged that Tyrese has been making some child support payments, but they've only been around $2,236 per month instead of the $10,000 he was supposed to be shelling out. The $237K represents the monthly difference he owes plus interest.
Tyrese's attorney, Tanya Mitchell Graham, isn't sweating the huge payment order from the judge. She tells TMZ that they plan to file an appeal as soon as the judge's order is entered and they have already filed a motion for a new trial. According to Tanya, the due date for $258K of the amount has been set for May 15th, but they may ask for an extension once the appeal is filed.
In 2021, Ty and Samantha decided to call it quits after 3.5 years of marriage.
The Fast & Furious star took to his Instagram account Tuesday night to speak out about the ruling and also extended his support to other fathers who feel victimized by the legal system.
He wrote:
It's all the process, right? Is anyone really surprised the outcome? 



I think of all things today of ALL things moved my [heart emoji].



I just want to say to all of the fathers who showed up and was turned away for prayers today on the steps of the family law court building in Fulton County. 



I wish I would've seen you. I'm so sorry if you spent money on gas, and just simply wanted to show up and pray with me today, on behalf of all fathers, and the endless levels of injustices that continue to take place we will appeal…. I don't want anyone to like me. I don't want anyone to care for me. I'm not a celebrity, I am Shayla's and Soraya's's father, and I'm gonna stay committed to being the best father I can…. When you sit at home, broke out of a job, mentally emotionally and physically unavailable for your children. We are called DEADBEATS! You get your ass whooped…. 



Then when you work hard, lose a lot of sleep at night as a serial entrepreneur, traveling hustling trying to do whatever it takes to provide for your children so that their life is much better than yours? As a father you STILL get your ass whooped…. 



For any fathers advocate groups, anyone that can represent me to get some new laws put in place that can go into Congress. I am ready along with a whole lot of other fathers who continue to get fucked over by the family law court system…. I've never been the type of man to sit on my hands quietly bitch and moan at home about everything…. I stand UP a and speak UP a and OUT about injustice 



Change doesn't come from sitting at home quiet… I feel bad for all of the fathers that were turned away and not allowed to pray with me today… But I appreciate you guys carving out time to be there this morning…. -TG
Despite the drama, Ty says he's good, there are no crying videos coming (thankfully), nor does he have any psych meds in his system. He said he's waiting for media publications to get ahold of the transcripts from his hearing because he claims the judge "illegally" sealed them. Watch the clip below:
Sighs. A mess.
Photo: Michael A Walker Jr/Shutterstock
​ ​
​ ​ ​