Legendary Rock and Roll Queen Tina Turner Passes Away at 83
​
May 24 | by _YBF
​ ​ ​ ​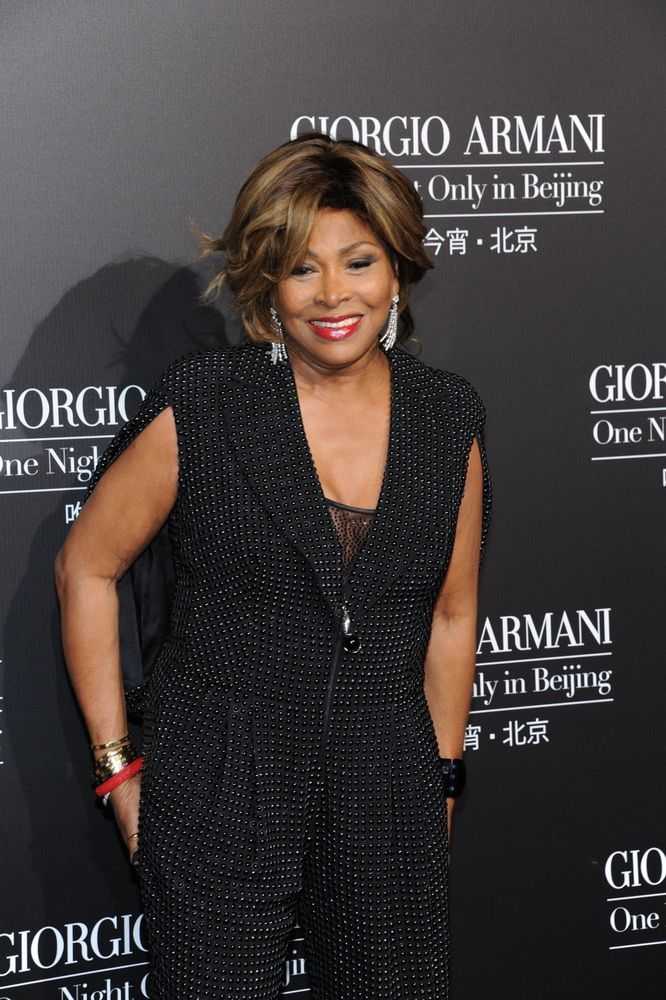 With a heavy heart, we mourn the loss of a musical icon, Tina Turner, who has left an indelible mark on the world of rock and roll. She was 83. More inside…
Revered as the Queen of Rock and Roll, Tina Turner has sadly passed away at the age of 83.
On Wednesday, a representative for The Rock and Roll Hall of Famer confirmed that she peacefully departed after a prolonged illness, within the comforts of her home in Küsnacht, near Zurich, Switzerland.
"It is with great sadness that we announce the passing of Tina Turner. With her music and her boundless passion for life, she enchanted millions of fans around the world and inspired the stars of tomorrow. Today we say goodbye to a dear friend who leaves us all her greatest work: her music. All our heartfelt compassion goes out to her family. Tina, we will miss you dearly. (© Peter Lindbergh)"
With her career dating back to the 1950s, during the inception of Rock and Roll, Tina Turner's journey transcended time and transformed her into a global sensation.
Throughout her illustrious career, Tina Turner not only revolutionized Rock and Soul music, but she also served as a symbol of strength and perseverance in the face of countless hardships. Throughout the years, Tina has endured a life of seclusion, bravely confronting a series of health challenges, such as her struggle with intestinal cancer in 2016 and her triumphant kidney transplant in 2017.
Recognizing her extraordinary contributions to the music industry, the "Proud Mary" singer received the prestigious honor of being inducted into the Rock and Roll Hall of Fame not once, but twice. Initially, she was inducted alongside her ex-husband, Ike Turner, in 1991, acknowledging their collective impact. More recently, in 2021, she was bestowed with this esteemed recognition once again, this time commemorating her illustrious solo career as an internationally acclaimed superstar.
Tina Turner achieved remarkable success during the 1980s, claiming six out of her eight Grammy Awards. It was a decade marked by her astonishing chart presence, with a dozen songs gracing the Top 40, including hits like "Typical Male," "The Best," "Private Dancer," and "Better Be Good to Me." Notably, her electrifying performance in Rio de Janeiro in 1988 captivated an astounding crowd of 180,000 attendees, solidifying her position as one of the most influential and beloved performers of all time.
After retiring from music in 2018, Tina Turner faced a family tragedy, when her oldest son, Craig, took his life at age 59 in Los Angeles. Sadly, her younger son, Ronnie, died in December 2022. She is survived by Bach and two sons of Ike's that she adopted.
Years after her retirement, her name still drew big audiences. In 2018, the musical play, "TINA: The Tina Turner Musical," with Adrienne Warren initially acting and singing the star's life story, was a hit in London's West End. Later, the show appeared on Broadway, and is still running. And in 2021, HBO released a documentary about her life, "Tina."
Today, we honor her legacy and the immense contributions Tina Turner made to the music industry and beyond. See a few touching tributes below:
I'll never forget this day at the Legends Ball when I met Tina Turner! She rearranged me with her conversation, her spirit, her depth of character, her grace and most of all her ability to be ordinary and a LEGEND at the time!
The world will be missing one bright light tonight! pic.twitter.com/OptXbb7Kgb

— Halle Berry (@halleberry) May 24, 2023
The words legendary, iconic, diva, and superstar are often overused and yet Tina Turner embodies them all and so many more - an incredible performer, musician and trailblazer. To me, she will always be a survivor and an inspiration to women everywhere. Her music will continue to… pic.twitter.com/ur7djmFHnW

— Mariah Carey (@MariahCarey) May 24, 2023
This is a sad day for music. The Queen of Rock'n'Roll has passed. Tina Turner, we honor you ! Your legacy will live forever. U showed us all what it means to have the grit and determination to never stop, no matter what life throws our way ! Thank u for all you've given us. Now… pic.twitter.com/GdXJ5T1lJz

— Jennifer Hudson (@IAMJHUD) May 24, 2023
Omg, I just saw that Tina Turner passed. Legend & Icon & that doesn't even scratch the surface. May she rest in perfect peace & may her legacy of brilliance & resilience live on forever. #SimplyTheBest pic.twitter.com/LTeLdPWVGZ

— Nicki Minaj (@NICKIMINAJ) May 24, 2023
Tina Turner, Electrifying Entertainer and Feminist Hero, Dies at 83 - The Hollywood Reporter https://t.co/uvZbh0TbKC

— sheryl lee ralph (@thesherylralph) May 24, 2023
May her soul rest in eternal peace.
Photo: ChinaImages/Depositphotos
​ ​
​ ​ ​