Offset Accuses Cardi B Of Cheating, Which Sparks Relationship Chaos! + Quavo and Offset Settled Their 'Beef' Months Ago
​
Jun 27 | by _YBF
​ ​ ​ ​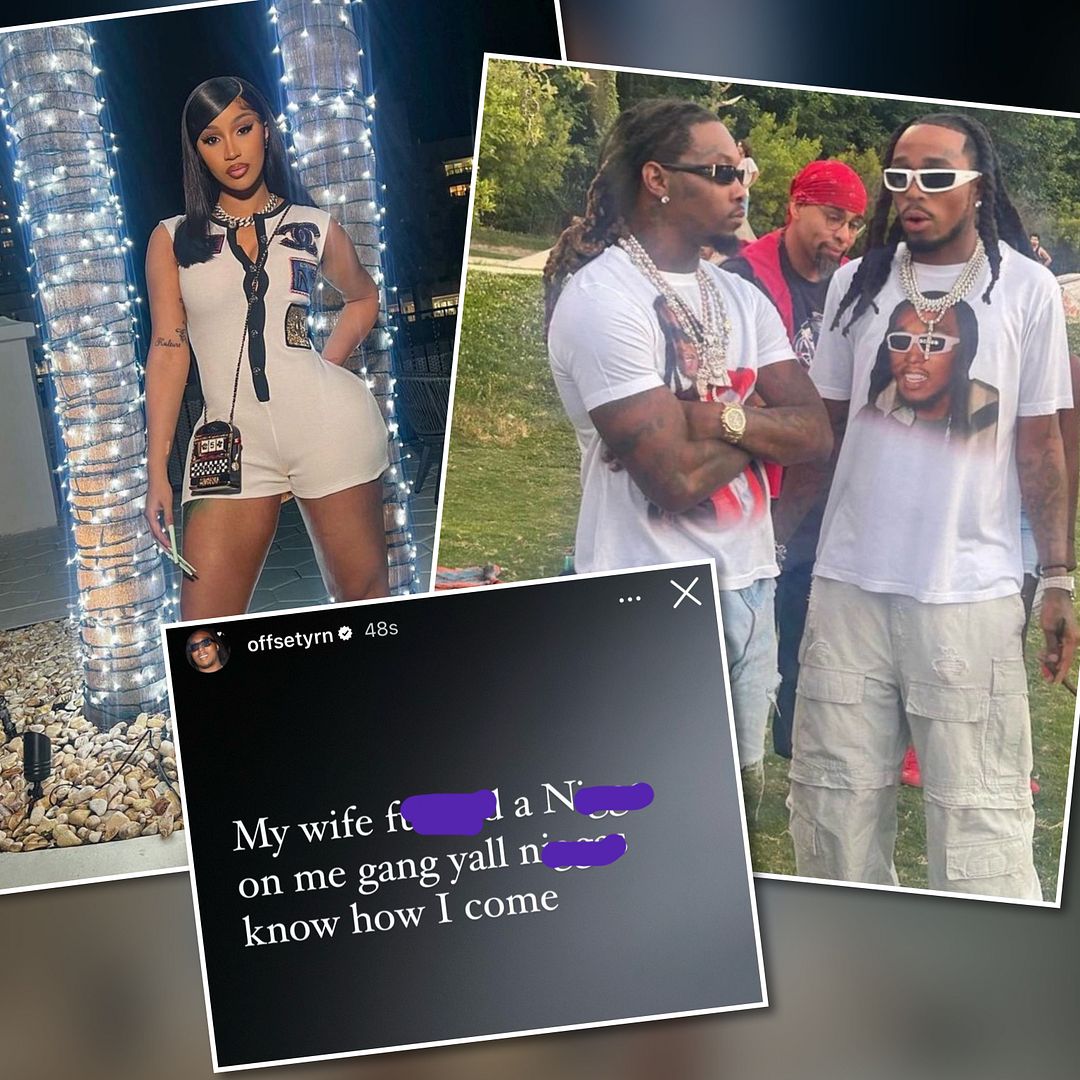 Cardi B and Offset are seemingly feuding with both sides being hit with cheating allegations! See what's brewing between the married couple, plus details about Offset and his Migos bandmate Quavo squashing their beef months ago inside…
It was all good on Father's Day last week. Now, one of Hip Hop's most famous couple is airing out their dirty laundry on social media.
Cardi B hopped online to pop off on her husband, Offset, after he posted on social media that the NYC raptress cheated on him.
On Monday, the "WAP" raptress responded to her husband's deleted Instagram Story from earlier in the day that read, "My wife f*cked a N*gga on me gang yall n*ggas know how I come."
OH? Offset's post is enough to set any wife off! The 30-year-old entertainer quickly hopped on on Twitter Spaces to shut down those cheating claims.
The Whipshots ambassador started off the Twitter Spaces session singing the first verse of Keyshia Cole's hit track, "I Should Have Cheated," alluding she should have cheated back. If you've been keeping up with their relationship, then you know Offset has been caught several times cheating on Cardi. It got so bad between them, Cardi filed for divorce in 2020, but retracted months later.
"First of all, let me say, you can't accuse me of all the things you know that you are guilty of. Sing it with me, y'all! And I see that it is easy for you to blame everything on me. Yes, honey!," she said.
The mom-of-two didn't stop there, though. Cardi went full savage mode, threatening to smack Offset with a bottle if he had the guts to say those accusations to her face. She even called him the "country man" to her followers and hinted at him going through some major downward spiral. What's really unclear is where Cardi and Offset's marriage stands now.
Take a listen below:
| Cardi B clears up the rumors regarding the circulating Offset IG story screenshot. pic.twitter.com/g7TNgaLnCu

— FRG (@femalerapgamee) June 26, 2023
Fans notice Cardi was absent from Offset's side at the BET Awards, which was a total heartbreaker after he publicly made amends with Quavo to pay tribute to their late bandmate Takeoff. She also skipped out on Offset's big Paris Fashion Week last week.
It seems Cardi and Offset began feuding after YouTuber Tasha K released alleged receipts that Offset was cheating on Cardi with another woman. It's wild Tasha even mentioned Cardi on her socials being that she owes her $4 million after losing the defamation lawsuit Cardi filed against her.
Here's what she posted:
The woman in the video claims she has known Offset since 2013 and that he had her in his and Cardi's North Hollywood home.
Sighs…
And Tasha K doesn't seem to be concerned with possible consequences from her latest post about Cardi and Offset:
Lordt.
On a semi-happier note…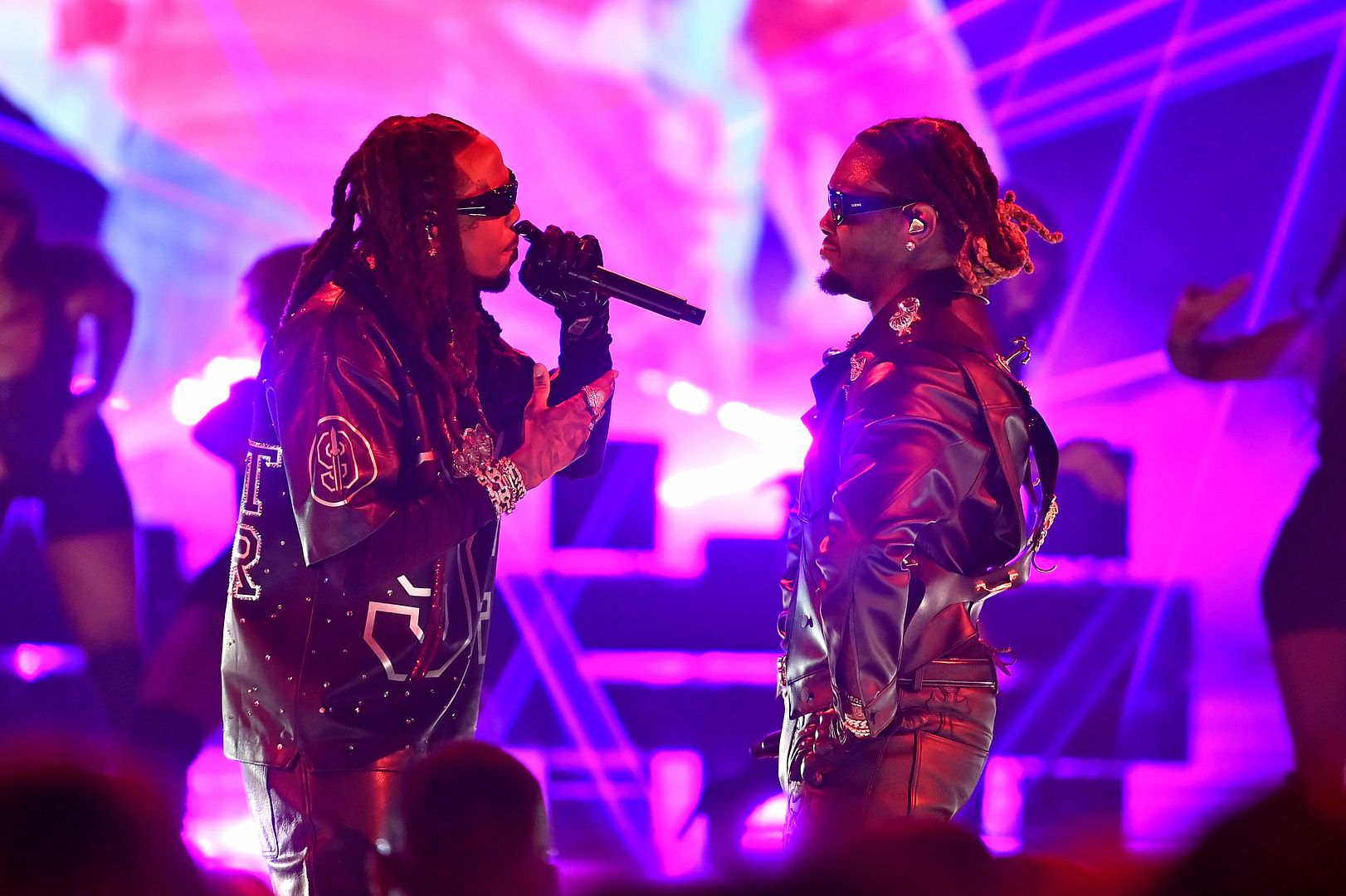 Quavo and Offset reunited on stage at The 2023 BET Awards, giving us all the feels as they honored Takeoff. But don't get too hyped for new Migos music just yet.
According to TMZ insiders, Quavo and Offset have been secretly cool with each other for months. Sunday night's performance was their first public display of making amends, but the reconciliation actually went down a while back.
So, what does this renewed friendship mean for Migos? Will Quavo and Offset drop new fire tracks together? TMZ say there's no current plan to record anything as a duo. The BET performance was all about showing love to Takeoff, not a marketing stunt. And guess what? We don't even know if they'll continue using the Migos name for future projects. Oh, and if Migos ever makes a comeback, best believe Quavo and Offset won't replace Takeoff with someone else.
As you may remember, Quavo and Offset's feud came to a head during the Grammys in February, but that's all water under the bridge now. The crowd at the BET Awards went wild when Takeoff's verse from "Hotel Lobby" blasted through the speakers, setting the stage on fire before Quavo and Offset rocked the house with their iconic banger, "Bad and Boujee." It was lit!
Watch below:
EXTRAS:
1.Former USC football player Joshua Fred James Jackson Jr. charged with raping two university students. STORY
2. Charges against mom, teen son in Chicago restaurant shooting dropped due to "emerging evidence." STORY
3. Vanessa Byrant, widow of Kobe Bryant, wins big in lawsuit against BodyArmor. STORY
Photos Instagram/Getty for BET Awards
​ ​
​ ​ ​