EXCLUSIVE: Monica Sparks Dating Rumors with Chris Brown's Manager 'Ant Tha Ladies Man' - SEE THE PICS!
​
Jun 28 | by _YBF
​ ​ ​ ​
Is singer Monica back in the dating game? That's what the people are saying! We've got photos of her cozying up with Chris Brown's manager, Anthony "Ant Tha Ladies Man" Wilson, at her son's basketball game. See the receipts inside…
It seems Monica is taking a chance on love again and has found herself at the center of a whirlwind romance with Chris Brown's manager, Anthony "Ant Tha Ladies Man" Wilson!
Our well-informed source dropped the bombshell that Monica is currently dating Chris Brown's manager and dropped some receipts to prove it. The evidence of their potential romance surfaced when the two were spotted together at a recent basketball game in Cleveland.
As Monica's son, Romelo, took the court, she and Ant were seen side by side, sharing laughter and intimate moments. Their chemistry was palpable, leaving fans speculating about the nature of their relationship.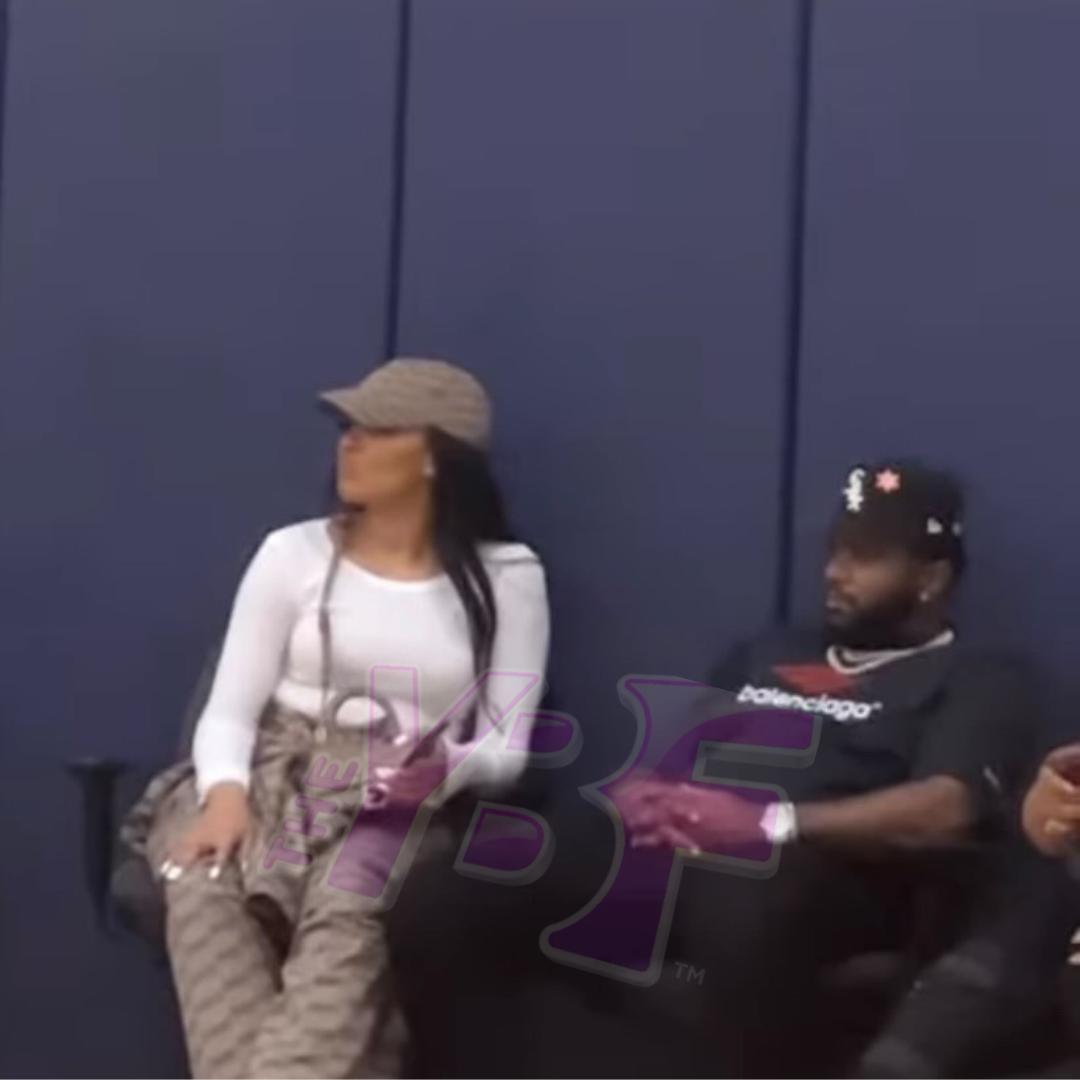 Being a plus one at her son's basketball game sure sounds serious to us.
Word on the curb is that Monica, who was previously linked to Kodak Black, and Ant have been acquainted for quite some time, and their connection seems to have deepened as Ant has become a regular presence at her son Romelo's games. He attended two of Romelo's games last weekend (where the photos were taken).
Interestingly, Ant's previous romantic entanglement with TLC singer Chilli (a few years ago) allegedly ended after she found out he was still married to his wife of 12 years. Chile...
Connecting the R&B love triangle dots, Monica was previous romantically linked to Usher, who also had a romantic involvement with Chilli.
The R&B queen's marriage to former NBA star Shannon Brown dissolved in 2018. The following year, the pair divorced after eight years of marriage. They share a daughter, Laiyah. Monica is also the mother of two sons, Rodneyy and Romelo, whom she shares with Rocko.
Monica has also been linked to rapper C-Murder, who is curremtly inprisoned. They sparked up rumors last year that they were getting close again after first getting close back in the day when Monica first hit the scene. A few years before, C-Murder's alleged wife, Chloe, entered the picture. So it seems Mo did a little re-thinking and has moved on.
Is Monica "so gone" over Ant The Ladies Man? Time will certainly tell…
EXTRAS:
1. Cuba Gooding Jr. got into an argument with a security guard at Hamptons Hotspot following rape scandal. STORY
2. Netflix released a statement to note that they "value" their relationship with the Prince Harry and Meghan Markle and are looking forward to working with them on new projects after their deal with Spotify was terminated. STORY
​ ​
​ ​ ​